Reports on Club Meetings (2022)
To see reports of meetings held from 2012 to December 2021 please
....
click here
________________________________________________________________________________________________

*****************************************************************************
Meeting 23rd May 2022
The early Development of the Australian King George V 1d Red - Colin Mount FRPSL
(report and images awaited)
***************************************************
Meeting 9th May 2022
Annual General Meeting and Trophy Presentations
(Report and images awaited)
*********************************
Meeting 25th April 2022
"Kiribati and Tuvalu" - Hugh Bennet

(Report and images awaited)
************************************************************************
Inter-club Competition April 9th, 2022
Club

Class

Entry Description

Mark

Total Marks

Position

Bridport

General

Australia – KG V Penny Halfpenny

89

Postal History

Przedborz City Post 1917-18 (Poland)

86

175

1st

Ferndown &
West Moors

General

Woldenberg

88

Postal History

Napoleonic Censorship 1798-1815

83

171

2nd

Poole

General

Stamps of Slovenia 1919-21

79

Thematic

Philately of the German Leipzig Fair Paintings

75

154

3rd

Ringwood

Postal History

London Postal Cancellations May 1840-Dec 1860

80

Open/Social

Free Trieste Zone B Yugoslav Military Govt. 1948-54

67

147

4th

Southampton

General

Stamps of Northern Rhodesia

78

Postal History

Vernon Hill House

62

140

5th
(Paul Barry)
%%%%%%%%%%%%%%%%%%%%%%%%%%%%%%
Meeting 28th March 2022
"Coronation and Jubilee Ephemera" – talk by John Cooper
Part I
John started by explaining that he'd built up his collection over many years buying from ephemera dealers and eBay. The presentation included ephemera over the reigns Charles II (1660 – 1685) to Elizabeth II (1953 to present). As well as the material on the display stands, he had brought two albums of chocolate wrappers covering the reigns Queen Victoria to Elizabeth; he explained that the problem with chocolate wrappers was that the foil was almost always discarded – he only had a single foil, the remainder of his display items being only the paper wrappers, from such confectioners as Cadbury, Fry and Nestlé – there were many others as well.
John showed a 'command' i.e. an invitation to attend the coronation of James II in 1685 – this was the earliest known such 'command'; he also showed the portrait of James for the coronation (see photo).
He showed a ticket for the coronation of George II in 1727, which was rare. He showed a number of tickets for the later coronation of George IV, in 1820 (see photo), one of which had been valued at £5,000 at the Antiques Road Show ten years ago.
He showed programmes for Queen Victoria's golden jubilee celebration in 1887 (see photo) and a ticket for her diamond jubilee procession in 1897 (see photo).He also showed tickets for Edward VII's coronation in 1901, colour coded according to where in Westminster Abbey you were seated.
John displayed further material on the tables, in particular three books of large illustrated drawings of royal events during Queen Victoria's reign, each page being edged in gold leaf and hand painted in detail by the artists to photographic quality, in the period immediately prior to photography. He explained that they were in effect a series of individual miniature portraits and, once the camera was invented, the artists lost their livelihoods!
Part II
John said that Edward VII's original coronation in June 1901 had to be cancelled as he had appendicitis; the coronation eventually took place in October that year and John had tickets for both dates. He also had a proof booklet of all the tickets which was rare, with only one other being known.
John showed an attractive portrait of George V and Queen Mary (see photo), for his coronation in 1910, together with several coronation programmes and carriage passes. He also showed a large plan of the seating arrangements for the coronation meal, which was held in two rooms, one with the King presiding and one with the Queen and each line listing the guest together with the escort to their seat.
A few paper items were shown for Edward VIII's coronation in 1936 and John explained that they were rare, as the majority of such material was pulped due to his unpopularity following the scandal of his affair with Mrs Simpson and his abdication. John showed a copy of the progressive colour proofs for the programme, of which there were only two other copies, one owned by the Queen and one by an unknown collector. He also showed an official copy of Edward's abdication speech.
John showed a number of programmes for George VI's coronation, also in 1936, which like Edward VII's were colour coded according to the Westminster Abbey seating arrangements. He showed a ticket for car parking for the coronation. He also showed a communist party brochure brought out at the same time (see photo), suggesting how the cost of the coronation could have been better spent!
Lastly, John showed a number of programmes for Elizabeth II's coronation in 1953 and a full set of tickets acquired from HMSO, Norwich, which were being thrown away; this included a series of colour proofs for the 'command' (invitation) to attend, for which there was no other known copy!
Bob Small thanked John for his presentation, which he said had been a 'first' for the Club – a whole evening devoted to ephemera – and a truly unique presentation (see photos).
| | |
| --- | --- |
| | |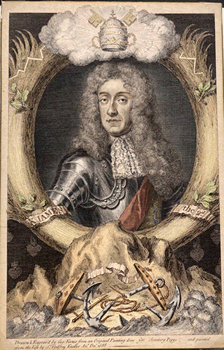 (Report by Alan King, with images by Albert Jackson)
********************************************************************
Meeting 14th March 2022
Annual Competition, including one-sheet competition - Members
We held a very successful competition evening on Monday 14 March. I was heartened by the level of support for both the one-sheet member-judged competition and our annual 16-sheet competition. We had twelve entries for the main event with something entered for each category, which meant that every frame was full, giving a very good impression of the club to our two judges. Colin Mount and Julian Jones made detailed comments on every entry and were good enough to stay behind to answer any queries in person. It was encouraging to hear their remarks on the quality of the exhibits.
I am indebted to all of those members who turned up to help with setting out the frames, chairs and tables and for helping to clear up afterwards. I especially want to thank Terry for his input into every aspect of the evening, but especially for organising a quiz which helped to keep our members amused while the judges deliberated. My thanks also to Hugh for entertaining the judges beforehand while we prepared the room for the meeting.
All in all, we timed the meeting well. The judges took about ten minutes longer than we hoped to finish their work, but that was only to be expected considering the number of exhibits and the judges' attention to detail. I think we can assume for the future that we will need the one-sheet competition, a quiz and an auction to hold everyone's attention during the judging. I am convinced that allowing time for members to inspect the entries at the end of the evening is a success and it was illuminating to see how much interest was shown to the marking sheets I left on the table. I have sent a thank-you email to the judges and asked them if they had any suggestions on how we might improve the competition evening, especially from the point of view of judging.
In consultation with Terry and the exhibitors concerned, we have chosen Bob Small and myself to represent our society in the forthcoming inter-club competition.
Albert Jackson
Competitions Secretary
********************************************************************
Meeting 28th February 2022
"Africa and other Islands" - James Podger FRPSL

(Report and images awaited)
********************************************************************
Meeting 14th February 2022
"C is for ..." 8 (sheets) in 3 (minutes) displays - Members

Terry Kirkman showed Cancellations and Cachets from Australia, comprising various covers and labels including one indicating a dangerous cargo.
Albert Jackson showed covers and propaganda cards representing Campaigning for Unification between Austria and Germany during the time of the Anschluss pre-World War II, i.e. late 1930s.
Hugh Jefferies showed Cancellations from British Army Post Offices in South Africa and "Inter-Provincials" i.e. mail from Cape of Good Hope, Natal, Orange River Colony and Transvaal used within the province or in one of the other three during the period 1910 to 1913 until Union of South Africa stamps were ready.
Spence Coaker showed Canada's 1929 "Blue Nose" schooner stamp, representing the Nova Scotia emblem. He also showed stamps from Canton, Cheung Chau, Choy Hung Cheng and Changsha Street.
Brian Davis (Chairman of Ashford & District Philatelic Society, Middlesex, who was visiting the area and looked us up!) showed a 16 sheet display of "Concorde Queen of the Skies" covers of Air France's first commercial flight.
Wendy Buckle showed stamps and miniature sheets of Children's books, mostly from the UK but also from Gibraltar and the Channel Islands.
Bob Small showed James Gilray ("the father of satirists") cards of caricatures and cartoons over the period 1795 to 1815.
An excellent Auction followed the presentations, resulting in a healthy commission on sales, thus boosting Club funds.
(no images for this meeting)
(Alan King)
**************************************************************